Tento nedeľník nateraz nebude technický ako ten predchádzajúci.
Nemiesto toho si zrekapitulujeme čo je nového v uplynulom týždni medzi leteckými spoločnosťami 🙂
Air Europa Express (Palma de Mallorca Son Sant Joan) spustilo komerčnú prevádzku v pondelok 11.januára 2x denne na linke Valencia Manises-Madrid Barajas a 1x denne na linke Valencia Manises-Palma de Mallorca Son Sant Joan. Lety sú operované turbopropmi ATR42 pokiaľ materská spoločnosť Air Europa (UX, Palma de Mallorca Son Sant Joan) presunie 11ks lietadiel Embraer-195 do svojej dcérskej spoločnosti. Presun by mal byť v priebehu Marca.

Určite nesmieme opomenúť novinky z Österreichu kde veterán Formuly 1 Niki Lauda ohlásil svoj comeback do leteckého biznisu. Kúpou Amira Air – rakúskej VIP charterovej spoločnosti sa Niki Lauda stal majiteľom 14 biznis jetov ( 1x CJ2, 9x Challenger 300 a 4x Bombardier Global Express 5000/6000)
Len pre pripomenutie – Lauda zacínal v letectve spolocnostou Lauda Air v roku 1985 ktorú neskôr predal Austrianu. Po kúpe majoritného podielu v Aero Lloyd (2003 )zmenil nazov na Niki a o 10 rokov neskôr ju predal Air Berlinu.
Žiaľ zmluvy ktoré má s Austrian a Air Berlin mu zakazujú použitie akejkoľvek časti jeho mena v názve leteckej spoločnosti čiže ani Niki ani Lauda sa v názve neobjavi aj keď podľa samotného Nikiho hľadajú spôsob ako to zmeniť.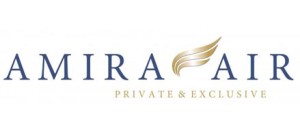 Dánska spoločnosť Nordic Seaplanes začne operovať na linke Kodaň – Aarhus na koncom jari.
Linku bude prevádzkovať 5x denne lietadlom DHC6-300 s registráciou OY-NSA s konštrukčným číslom 577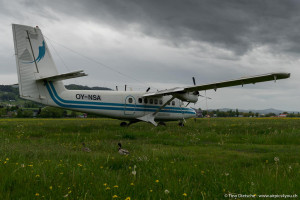 Virgin Atlantic pripravuje obstaranie 12ks Airbus A350 a jeho najdlhsej verzie 1000 z toho 9ks by malo byť kúpených priamo a zvyšné 3 by mali byť obstarané cez lízing. Do flotily by mohli byť zaradené na prelome 2018/2019.
Spoločnosť taktiež zvažuje výmenu svojích B747-400.
Poslednou novinkou z výberu je akvizícia Travel Service-u a to vo forme 8ks Boeing 737 MAX8 od lizngovej spoločnosti AerCap. Dodávka by mala byť realizovaná po roku 2019 takže je pravdepodobné že tieto lietadlá budeme mať možnosť vidieť aj v Bratislave.

Posledná (ne)očakávaná správa z domova: Po Blue Slovakia ani zmienka takže lety s C172, L410 a AT42 pod týmto projektom sú zatiaľ v nedohladne. (Chvalabohu – pozn.autora) 😉
FP