V roku 1994 vzlietol prvý Boeing 777-200
Boeing 777 je prvé komerčné lietadlo navrhnuté plne digitálnou formou. Každý výkres bol nakreslený výhradne v CAD systéme CATIA, ktorý vyvinula spoločnosť Dassault Systemes spolu s IBM. Prvým lietadlom, ktoré bolo navrhnuté v systéme CATIA bol stíhací letúň Mirage. Pre prvotnú neistotu s presnosťou návrhnu prostredníctvom počítača Boeing vyrobil paralelne model prednej časti lietadla. Pri následnom porovnaní presnosti oboch modelov dospeli vývojári k zisteniu, že 3D model je rovnako presný ako fyzický model a v ďalšej výrobe fyzických modelov sa už nepokračovalo.

Bol vyrobený posledný Boeing 777-200LR
V továrni Boeingu v Everette sa uzavrela ďalšia kapitola Boeingu 777. Bol vyrobený posledný Boeing 777-200LR. Prevádzkovateľom bude Turkmenistan Airlines. Prvý Boeing 777-200LR vzlietol v roku 2006 a celkovo bolo vyrobených 61 kusov tohto modelu.
Začal sa Summit G7
Aj keď je Airliners.sk nepolitický portál, všímame si aj takéto udalosti. Pritiahnu vždy veľmi zaujímavé lietadlá. Tento rok Summit G7 prebieha v Carbis Bay v Cornwalli v UK. Príležitosť uvidieť prezidentský Air Force One si nenechali újsť desiatky spotterov, ktorí zobrali okolie americkej základne sídliacej na základni RAF Mildenhall "útokom".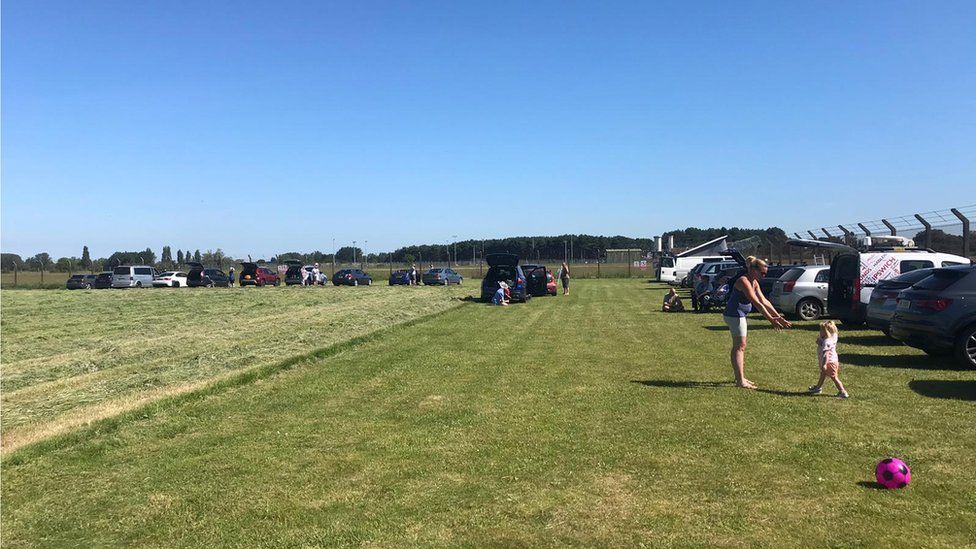 Boeing 707-420 to už má spočítané
Osud Boeing 707 -420 D-ABOD Lufthansy je zrátaný. Tento týždeň začala demolícia lietadla na letisku v Hamburgu. Letisko sa z dôvodu zlej finančnej situácie a vysokých nákladov rozhodlo lietadlo zošrotovať.
Embraer E190-E2 získal novú certifikáciu
Tento týždeň bola ukončená certifikácia lietadla Embraer E190-E2 pre prevádzku na letisku London City Airport (LCY). Certifikácia potvrdila, že lietadlo je spôsobilé na pristátie na tomto letisku. Keďže kokpity E190 a E190-E2 sú takmer rovnaké, nie je pre pilotov potrebné preškolenie na simulátore. Nový tvar krídel, nové motory a vylepšené ďalšie systémy lietadla robia z E190-E2 výrazne tichšie lietadlo než E190. Pre okolie letiska to znamená zníženie zvukovej záťaže o približne 63% v porovnaní s E190.
Boli sme v Slávnici
Tento víkend sa nám podarilo vyraziť do Slávnice a skontrolovať náš Fokker F100. Lietadlo zvládlo zimu a jar bez ujmy. Poupratovali sme vnútro, nasadili sme celkovo 6 overhead binov na svoje miesto a pokročili sme v kompletovaní kokpitu. Napriek tomu, že sme urobili kopu práce, čaká nás ešte veľa hodín, aby sme Fokker dostali do reprezentatívneho stavu.