Moja (ne)obľúbená téma – súranice 😀
V článku na www.airliners.sk/fpl/ som napísal: "Zároveň by sme ale radi upozornili, že aj napriek tomu, že sú súradnice a smerníky povolené, letový plán, ktorý obsahuje takúto trať je ťažšie "čitateľný" pre ATS. Pre ilustráciu uvedieme príklad: N0120VFR 4813N01724E 4810N01732E NIT171017 4800N01720E … Ako je vidieť, trať je síce v poriadku, avšak na prvý  pohľad z nej nie je jasné, kadiaľ zamýšľa pilot letieť. Takto vyjadrená trať sa väčšinou objavuje ako výstup z plánovacích aplikácií na internete. A to aj napriek tomu, že pilot si "nakliká" oficiálne body. Aplikácia zmení napríklad SAMORIN na súradnice. Netvrdíme že nemôžete tieto produkty používať, avšak 100% odporúčame, aby ste si pred odletom z akéhokoľvek letiska na svete svoj letový plán overili…"
Piloti stále viac a viac využívajú služby CFSPs (CFSP = Computer Flight Planning Service Providers). Je to normálne. Ale opäť máme ale… Keby sa jednalo o vyjadrenie nejakého bodu / miesta, ktoré nie je možné vyjadriť inak (t.z. nie je na blízku žiaden VFR bod, žiaden ICAO bod, VOR, dedina a pod.), tak si človek povie že "oukej".
V dnešnej dobe je ale na tých mapách toľko možností vyjadriť miesto, kadiaľ chcem letieť, že súradnica je pre mňa osobne (môj subjektívny názor), asi tá posledná možnosť. Veľa ICAO bodov, zriadené VFR body, VORy, NDBčka, letiská, zemepisné názvy atď. Uznajte že napr. 16 súradníc v poli 15 (trať) je dosť.

Príklad trate: DCT 4949N01512E DCT 4936N01533E DCT 4847N01654E DCT 4827N01732E DCT 4758N01811E DCT
Predstavte si, že po nadviazaní spojenia s FIC alebo TWR, s traťou v súradniciach vo FPL , Vám ATCo povie: "…Roger, proceed direct four-eight-five-nine-north, zero-one-seven-one-one-east, next point 4759N01913E…". Vaše pozorné oko si určite všimlo, že súradnice vo FPL nie sú totožné s vydaným povolením (čo sa teoreticky môže stať, či?). Asi by ste sa moc nepotešili, ak by Vám toto odrapotal dispečer do sluchátok?
Alebo lepšie je to uviesť na inom príklade? V aute v navigácii si zadáte cieľ a príjemný ženský hlas Vám začne rozprávať: "Pri tretej križovatke, o 48,97 metrov, zamierte na severovýchod a pokračujte rýchlosťou 50km/h po dobu 41 sekúnd. Potom choďte kurzom 079 stupňov 3,5 minúty, prípadne po západe slnka nasledujte Severku". 😀 Áno, je to možno pritiahnuté už moc za vlasy, ale neviem to inak názornešie vysvetliť. Predpokladám že by ste sa skôr či neskôr nakoniec dostali do cieľa, ale asi by to bolo trolilinku zložitejšie. Ja osobne by som sa ale stratil 😀
Ako som už raz napísal – VFR lietanie je z môjho pohľadu "ľudová tvorivosť", nie len na SK, ale v rámci celej Európy.
Pozerajme sa ale na veci nie len vlastným pohľadom, (ja chcem letieť, ja chcem používať CFSPs, to len na Slovensku nefunguje a pod.), ale skúsme to vidieť aj z druhej strany. Som presvedčený, že sa to zlepší. Teda dúfam…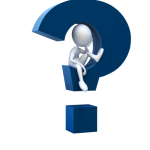 PS: čo sa týka CFSPs, je dosť možné, že v niektorých prípadoch ani pilot nevie/netuší, že odoslaný FPL má namiesto ním zadanej "normálnej" trate niečo, čo aplikácia/systém prekonvertoval na súradnice, smerník a pod.
Tags:
CFSP
coordinates
FPL
IBAF
letový plán
súradnice